Background
Our Philippines customer has two sets of SBM PEW760 jaw crushers, and he uses those plants to crush very hard stones. However, because of crushed hard stone, the HPT300 jaw crusher wear liners need exchange very frequently.
This Philippines customer had tested many customers' products, but no supplier's product can work for more than 25 days.
Challenges
After getting the Philippines customer inquiry, our engineer starts to analyze this problem. Upon analysis, our engineer use TIC bars(40mm long, 8mm wide) to insert the wear area.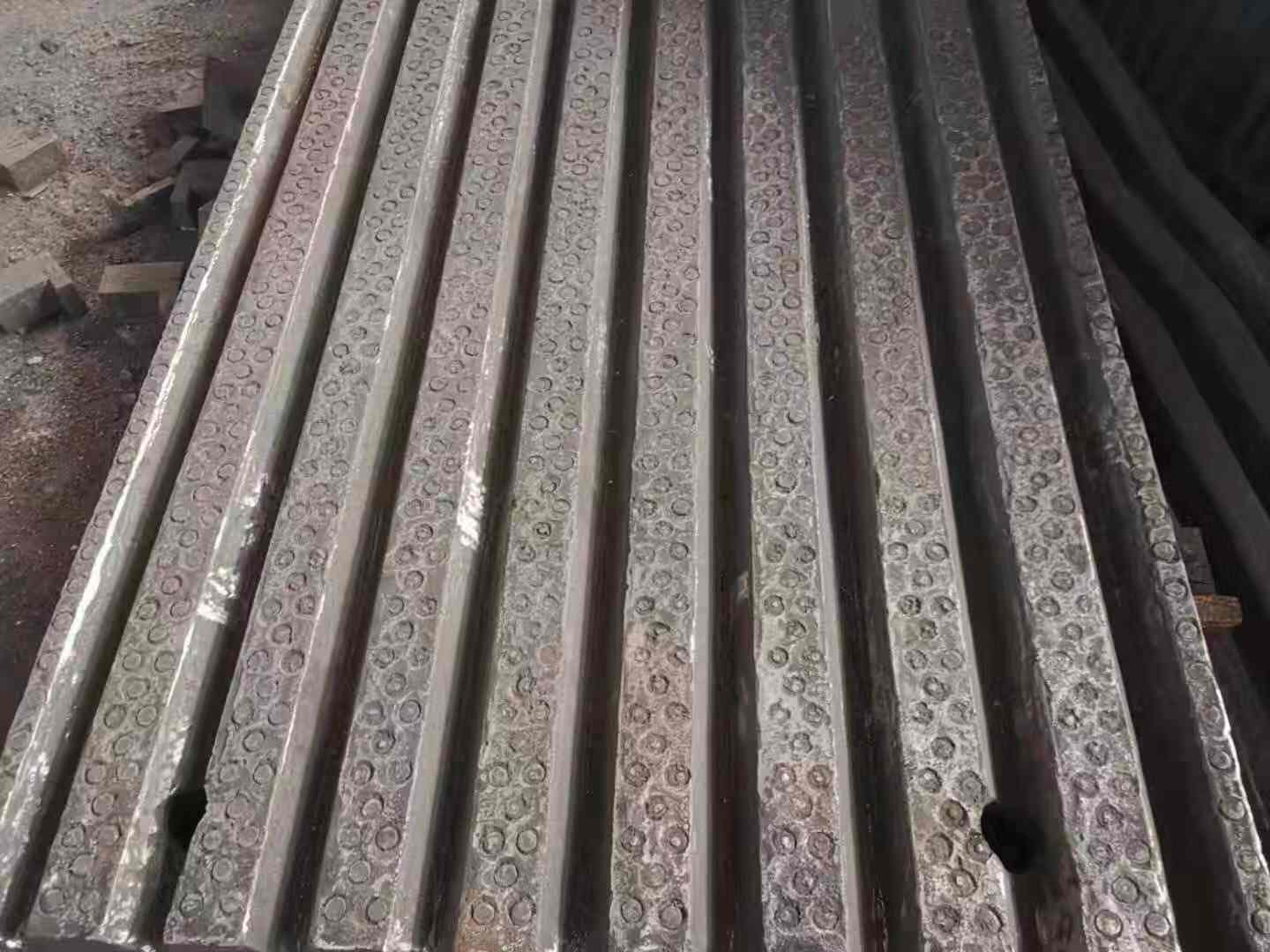 Performance & Results
After 55 days of work, the Philippines customer stops his plant and check our TIC insert jaw plate. All fixed jaw plate and movable jaw plate work very well, however, the normal manganese check plate had broken.
Our TIC inserts PEW760 jaw plate span life can be 2.5-3 times than normal manganese jaws.
Obviously, our TIC wear parts have higher cost performance.