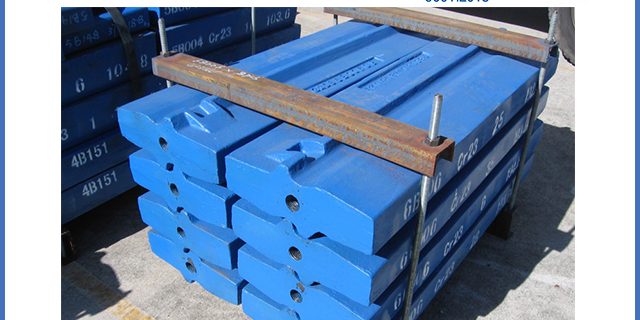 Rubble Master mobile impact crushers are the most popular mobile crusher plants in the world. There are some popular Rubble Master impact crusher types:
RM60. RM 60 is the most compact RM crusher and the ideal choice for processing smaller quantities for businesses that are looking to expand their activities and increase profits. Like all RM crushers, the 12-tonne model can also be combined with high-performance pre-screens and post-screens.
RM70. The RM 70GO! 2.0 conjures up to 150 t/h cubic high-quality grain from rubble, asphalt, concrete, and natural rock. As a mobile crusher, it is the ideal machine for companies that have discovered recycling as a new and profitable line of business. Easy, compact, and powerful.
RM90. High performance and profitable – these are the characteristics that best describe the RM 90GO!. Packed with the versatility it transforms all mineral materials into high-quality cubic aggregate at up to 200 t/h. Thanks to its mobility it is at home in city centers as well as in the mountains.
RM100. The RM 100GO! is the star among the mobile crushers – a mobile power pack for every application. It is ready for action within minutes and can handle a wide variety of materials extremely quickly. Weighing in at only 29 t when empty, it crushes up to 250 tonnes of material per hour.
RM120. The new RM flagship with an output of up to 350 t/h catapults RUBBLE MASTER into a new league. Thanks to the easy exchange of the impact plates the mobile crusher can be used flexibly in both the natural stone and recycling industry.
Some of Qiming Machinery customers use those types of impact crushers. However, the original Rubble Master crusher blow bars are very expensive. In order to help our customer problem, Qiming Machinery has cooperated with those customers to manufacture aftermarket replacement blow bars in the material of manganese steel and chrome steel.
Our aftermarket replacement blow bars can match the original blow bars span life in the same conditions. In some cases, our new design material Rubble Master blow bars better than original parts, such as the TIC insert blow bars in crushing construction waste; Our Cr27Mo1.5 blow bars in crush hard material.
Product details
| | | | |
| --- | --- | --- | --- |
| Product Name: | Rubble Master crusher blow bars | Material: | manganese steel or chrome steel |
| Part Number: | RM60,RM70, RM80, RM90 | Weight: | 170KG,75KG,88KG… |
| Tooth Type: | 4 pieces in a set | Certification: | ISO9001:2015, SGS |
| Suit Type: | RM60,RM70, RM80, RM90,RM100,RM120 | Heat treatment: | Water Quenching |
| Brand Name: | Qiming Casting | Place of Origin: | Jiangsu, China |
Notice:
All brand names, model names or marks are owned by their respective manufacturers. Qiming Machinery has no affiliation with the original equipment manufacturer. These terms are used for identification purposes only and are not intended to indicate affiliation with or approval by the OEM. All parts are manufactured by, for and warranted by Qiming Machinery and are not manufactured by, purchased from or warranted by the original equipment manufacturer.
If you have any problem with this Rubble Master crusher blow bars or other impact crusher wear parts, please contact us freely.