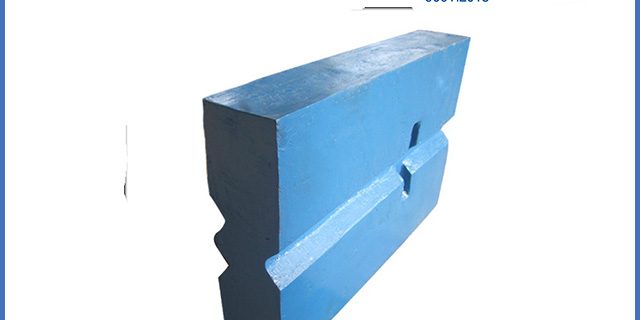 Hazemag impact crushers are ideal for processing limestone, dolomitic limestone, gypsum, and much more.  Its APK series and APKH series impact crushers are the most popular impact crushers in the middle of the Asia market.
APK Series. The HAZEMAG APK Series Secondary Impact Crusher is ideally suited to crush medium-hard materials down to a highly cubical, well-graded product size of 0 – 3 inch (60% passing 1 inch) in a single pass. This machine is normally offered within an aggregate plant/system where tertiary crushing is also present. However, due to its high reduction ratio, the need for multiple secondary units is normally eliminated.
APKH Series. The HAZEMAG APKH (HAZtronic) Series Secondary Impact Crusher offers a level of impactor performance and apron positioning/control technology that ensures the production of high quality, consistent product gradation. The APKH HAZtronic (HAZtronic = Hydraulic Apron Adjustment / Programmable Apron Settings) system is available on all APK and APKM secondary impactor models. The computer-controlled, fully automated hydraulic apron positioning system puts you in control, helping you produce the products you sell the most! Additional details on this system are covered within this brochure – HAZtronic System.
In order to decrease the wear parts cost, Some Hazemag impact crusher end-users want to direct to purchase those Hazemag crusher blow bars, impact plates, and other wear parts from wear parts foundry. As manganese, chrome steel casting foundry, Qiming Machinery had manufactured that high-quality aftermarket wear parts based on customer drawings or sample products.
Product details
| | | | |
| --- | --- | --- | --- |
| Product Name: | Hazemag crusher blow bars | Material: | manganese steel or chrome steel |
| Part Number: | 850A,791,793,789,790,795,796,797,810 | Weight: | contact engineers |
| Tooth Type: | 4 pieces in a set | Certification: | ISO9001:2015, SGS |
| Suit Type: | HAZEMAG 1615, HAZEMAG 1313, HAZEMAG 1013, HAZEMAG 1010 | Heat treatment: | Water Quenching |
| Brand Name: | Qiming Casting | Place of Origin: | Jiangsu, China |
Notice:
All brand names, model names or marks are owned by their respective manufacturers. Qiming Machinery has no affiliation with the original equipment manufacturer. These terms are used for identification purposes only and are not intended to indicate affiliation with or approval by the OEM. All parts are manufactured by, for and warranted by Qiming Machinery and are not manufactured by, purchased from or warranted by the original equipment manufacturer.
If you have any problem with this Hazemag crusher blow bars or other impact crusher wear parts, please contact us freely.