Qiming Machinery is a professional cone crusher liner manufacture in China. We had exported more than 12,000 tons of cone crusher liners for our customers. Recently, we get a trail order from Serbia to test our Mn18Cr2 HP300 cone crusher mantle and concave. About the feedback, please check the following communication message: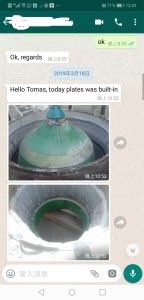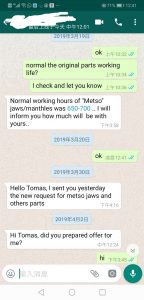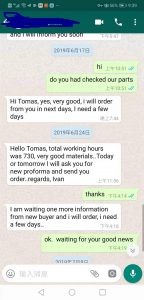 T
The messages show:
Original cone crusher liners can work around 650-700 hours
Our new cone crusher liners install at 2019-3-18
Our new cone crusher liners take out at 2019-6-24
Our new cone crusher liners total work more than 730 hours
The result shows our new cone crusher liner span life better than normal original OEM parts
Our sale price just around 80% of original OEM parts
Serbia customer very happy about our products.  80% price to get 110% span life!!!!